Being a Teen in the 90's
For our 25th Anniversary, we asked Dunbar teachers who were teens in the 1990s to explain what it was like for them and how it was different from teens today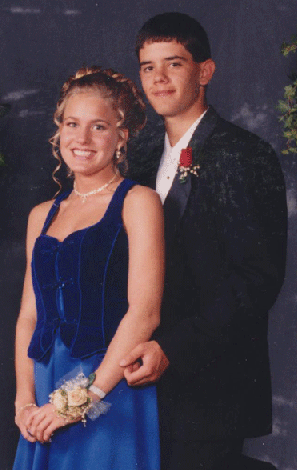 High school back in the 90's was waaaay different than today. Or was it?
For the PLD's 25th anniversary, the Lamplighter asked current Dunbar teachers who were in high school in the 1990s about what has changed, and what they think has stayed the same.
Music is perhaps the best place to start. Nothing describes a person better than what they listen to. And when we asked, the answers we got were pretty interesting. English teacher Mrs. Kari Long's musical tastes consisted of "pretty much all rap," and while some artists she mentioned, like Warren G and Sir Mix-A-Lot, have fallen by the wayside to younger faces, she said that she jammed out hard to the D-O-Double-G, someone we all can still dig.
English teacher and Dunbar baseball coach, Mr. Seth Knight,was big on Tupac and Biggie, arguably the two of the best rappers to have ever lived, and social studies teacher Mr. Andy Sirginnis got down with NWA. When asked why, Mr. Sirginnis' explanation was simple: "that music had the best bass for our stereos in our cars and trucks."
But what were all these teachers doing while their sound systems were banging?
"We would 'cruise'" says Mrs. Long. "We didn't have cell phones or twitter, so we tried to run into everyone at a central location. For us, that was the park."
What else did these teachers do on the weekends in the 90's? Nothing too different from what kids do today. EBCE teacher Mr. Greg O'Bryan liked to play frisbee golf and connect with friends on AOL Instant Messenger, Dunbar speech therapist, Mr. Jonathan Williams, played Sonic the Hedgehog on his Sega Genesis, biology teacher, Mr. Matt Turner said he liked to go hunting and hiking, and math teacher, Mr. Bryan Kennedy, liked to play soccer.
"
We didn't have cell phones or twitter, so we tried to run into everyone at a central location. For us, that was the park.
— Kari Long
Besides music, another defining choice teens make to show their identity is their wardrobe. When asked about clothing choices for that decade, engineering teacher, Ms. Susan Doring, remembers her usual outfit consisting of "slick pants and neon colored wind breakers." English teacher Mr. Eddie Mullins was a devotee of grunge style, including ubiquitous Chuck Taylors, and maybe most fittingly, art teacher Mrs. Rebecca Banks said that she rocked a unique outfit consisting of "crazy colored tights under denim cut off shorts with one of my dad's flannel shirts." She added, "it was very classy!" Very classy, indeed, Mrs. Banks.
Mr. Sirginnis stayed on point with Jordan V's and BOSS shirts, and social studies teacher, Mr. Doug Wilkinson kept it low-key cool with "jeans, [a] t-shirt, and Nikes."
As we reflect on our own high school experiences, we wondered what memories still stand out to them over 20 years later. In some cases, their answers explained their current career choice: teaching. Mr. Kennedy said, "my Algebra I and Algebra II teacher Mr. Trame is one of the main reasons I became a math teacher."
Mr. Sirginnis remembers working on his high school newspaper as the writer of the automobile section, and Mr. Williams remembers being the student of current MSTC director, Mrs. Beverly Smith. "I had her for three classes: Introduction to Chemistry, Trig, and AP Physics."
English teacher Mrs. Tara Wilkinson remembers her AP English teacher, Mr. Parr, who actually has a Facebook page dedicated to him in which students can post fond memories. "I told him I wanted his job someday," she said. "And I kind of have it!"
"
We waited around for the phone a lot and had to endure embarrassment if our parents answered first.
— Tara Wilkinson
But these former 90's kids can't let us off the hook for things they think have changed for the worse since their high school days. Some cane-waving is in order. Mr. Turner said, "I think in the 90's we valued each other's uniqueness and creativity, and much of that seems lost today." Graphics teacher, Mr. Ben Herzog added that he felt the biggest change from then and now is simple: attitude, and Ms. Doring cites a lack of respect for authority.
Besides that, most of the teachers pointed out one thing as the catalyst for these differences– the technology teens have access to now.
For most, this difference is a disadvantage to teens today. Mrs. Banks said, "Teens are exposed to SO much more now than we were because of the internet." And Mrs. Long pointed out that the difference in relationships due to technology is a problem for today's teens.
"You had to wait until after class to see your boo in the hall.  Then, you'd  quickly hand him a note that you'd carefully written and folded.  It took so much time to get it right-the penmanship, the signature, the not getting caught–and you guarded it with your life," she said. "Now you just send a text or a snapchat.  It's so impersonal."
However, not all differences are negative.
Mr. Mullins pointed out an advantage for today's teens: "do [you] realize how incredibly difficult it was to coordinate plans with friends? Maybe that's why we drove around so much–we were just trying to find each other!"
Mrs. Wilkinson pointed out another advantage over 90's teens. "We waited around for the phone a lot and had to endure embarrassment if our parents answered first."
And Mr. Sirginnis summed it up, "overall, kids are the same, they just have different outlets than we did."
Fair enough.