I Shopped and Survived: Diary of a Mad Black Friday Shopper
Dear Diary,
Everyone loves Thanksgiving dinner and being able to spend time with their families, but after dinner the adventure begins…  Black Friday. I'm not really into shopping, but I love going to shop on this day just to get good deals and people watch. This year I will be braving the crowds with my friend, Amy.
12:00 a.m.
We finally made it into the mall after sitting in traffic for an hour. I'm too anxious to even sit still. The amount of people here this early is ridiculous, there's barely even enough room to walk through the doors. The "shop till you drop" adventure begins now.
1:00 a.m.
Our first stop is Victoria Secret. I was planning on buying a new jacket but the line was out the door, we decided we would come back later and see if it would get any better. There's not even enough room to move. Get me out of here.
2:00 a.m.
Starbucks was extremely busy. There was a line leading all the way to the William Sonoma entrance. The line actually went a lot faster than we thought and we were able to get our Starbucks before we completely crashed.
3:00 a.m.
We decided to go visit my sister Madi at work. Abercrombie Kids is probably the worst store to shop at during Black Friday. All the screaming girls fighting over their sparkly shirts is getting old. Not to mention I can't even breathe, all the perfume is making me sick. I feel bad for her, considering the line is wrapped around the entire store.
4:00 a.m.
I haven't been able to get any of my Christmas shopping done and we are already four hours into the trip. I'm starting to get really tired so Amy made a suggestion to go sit down in the food court and get something to eat, too bad there aren't any tables open.
5:00 a.m.
Now that we finally ate something I feel like I have enough energy to shop, even though we had to sit on the floor to eat our meal. Our next stop is Macy's. There are crazy mothers everywhere. After fighting my way through the store, I finally got my mom's Christmas present.
6:00 a.m.
Time flew by, the torture is already over. I just want to curl up in bed and sleep forever. Who knew shopping could take that much out of you. Amy's passed out on the floor, I wish I were her.
Never go Black Friday shopping unless you truly know what you are getting yourself into. It's absolutely crazy and everyone is out of control. Next year, I plan on bringing a helmet and pads so I don't get pushed around so much. 
About the Contributors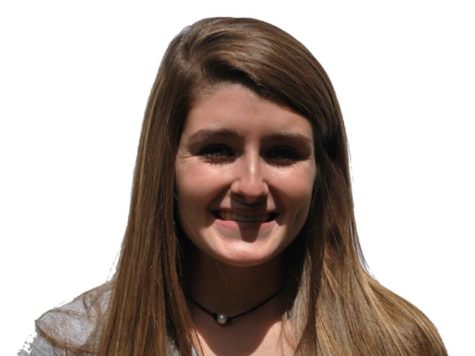 Brooke Bledsoe, Editor-in-chief
Brooke Bledsoe is a senior this year. She has been on the Lamplighter staff for 4 years now. This year she shares Editor-in-Chief responsibilities with...