Club Offers Support for Dunbar's LGBT Community
Dunbar's Gay-Straight Alliance meets weekly on Mondays at 3:30 p.m.
In a survey conducted by the United States Centers for Disease Control found that roughly eight percent of students (1.3 million) identify as part of the LGBTQ community. In the same study, the CDC found that almost 18% of these students have been raped at one point in their life. This is three times more than heterosexual students.
It was also found that they were twice as likely to be bullied, online and in schools as well as staying home from school to avoid violence. Around 30% have attempted suicide, four times the rate of heterosexual students. 60% said that they had felt hopeless or sadness, twice as much as their straight peers.
High schools that have a Gay-Straight Alliance program have been found to have less bullying and fewer suicides. The GSA is something that brings students together who have a common interest: helping LGBTQ students.
"[GSA] means representation. There are many schools that don't have GSA and the fact that we meet every week is indicative of the culture it has created," English teacher and club sponsor Mrs. Amber Faris said.
"An ally is anyone who is a champion for LGBTQ causes," she said. "Although I am a white, cisgendered ally, I constantly work on how to be a better support system to my students."
There are multiple students here at Dunbar that identify as LGBTQ or are considered an ally.
Senior Michael Click, for example, identifies as a boy and believes GSA is a way for this community to have a voice.
"What does GSA do for me? It gives people like me the chance for our voices to heard and make a difference in the community. It's also a great way to meet people like me, a transgender boy," Click said.
GSA provides a support group for students as well as an active force against the negativity that surrounds the community.
Club meetings are held in Mrs. Faris's room every Monday after school.

Hang on for a minute...we're trying to find some more stories you might like.
About the Writers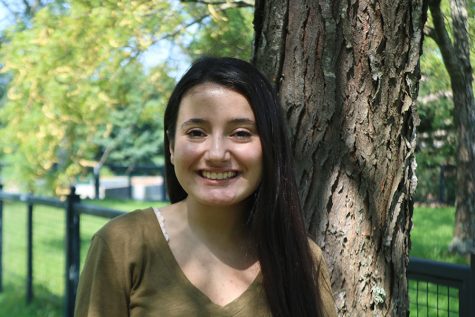 Victoria Bravo, Staff reporter
My name is Victoria Bravo and this is my first year on staff at Lamplighter. As both a freshman and an avid writer, I am really looking forward to becoming...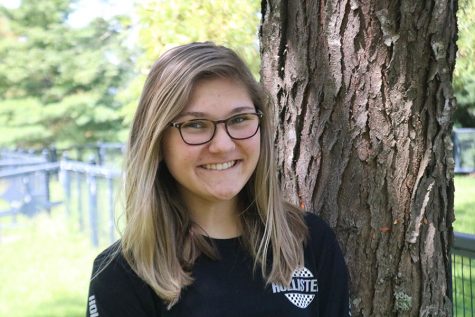 Hannah Chambliss, Writing Editor
My name is Hannah Chambliss and I'm on the Editorial Board as well as writing editor. One of my favorite things to do is write. I've been writing ever...