Dunbar Academic Team Competes in Governor Cup
On March 17, Dunbar's academic team competed at the statewide Governor's Cup and placed fourth overall. The Governor's Cup recognizes and awards the exemplary academic achievements of students. Over 2000 students and 1200 schools attend the annual Governor's Cup each year. The Dunbar team participated in quick recall, composition, math, and science.
"Quick recall is sort of what it sounds like. You have questions with different clues and facts and you are supposed to recall an answer that fits all the different clues and facts," senior David Ma said.
In this event, students must answer before the opposing team does or the clock runs out.
The quarterfinalists for quick recall from Dunbar were sophomore Aneesh Kadambi, juniors Angus Maske, Max Bograd, and Shashank Bhatt, and seniors David Ma and Zsombor Gal.
The written assessments are multiple choice exams that students can take in any of five subjects: math, science, social studies, language arts and arts and humanities.
Sophomore Stephen Yin placed second, Bhatt placed fourth and junior Austin Li placed eighth in math. Bhatt also placed third in science.
In the composition event, students are given a writing prompt to be completed in 90 minutes. Seniors Jin Cho and Madi Halwes, juniors Megan Slusarewicz, Eleanor Liu, Olivia Tussey, and Andy Du, sophomore Reka Gal, and freshman Jocelyn Chen will be advancing to the competed in composition and will be advancing to the international competition in June.
The final event Dunbar students competed in was community problem-solving where they earned first place. In this event, students work in a teams to address a problem in the local or state community.
"This year the team decided to tackle the disappearance of bees and raising awareness with that for elementary and middle schoolers," Ma said.
Students on the team said that their experience is not just fun, it also promotes further study in areas of interest.
"It definitely helps academically," Maske said. "While I'll still have to learn that topic more in-depth in class just having a basic foundation can be a huge help because it serves as sort of a head start."
Hang on for a minute...we're trying to find some more stories you might like.
About the Writers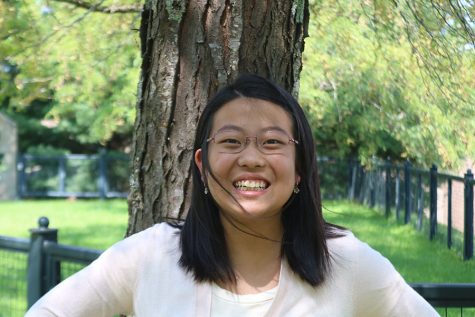 Wenbo Fan, Staff Reporter
My name is Wenbo Fan and this is my second year on Lamplighter! I enjoy writing and reading. Lamplighter allowed me to voice my opinions through my work. Being a part of this organization also makes me feel more connected to the school and get to know more amazing people as well.
I love cats and anything sweet. I am looking forward to another year of fun memories.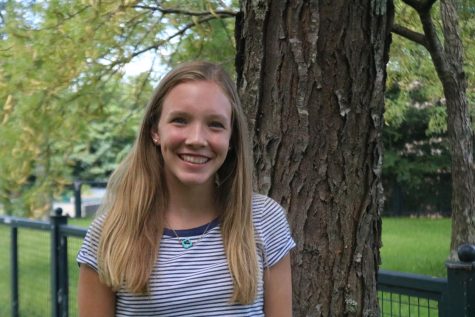 Brooke Abell, Staff Reporters
My name is Brooke and writing has always been a big part of my life since I was little. It was always a goal of mine to write a book, and I still hope to achieve that. This is my second year on staff as a writer and I've loved every bit of it. It's very important to me that we cover real news that students care about.
I am very proud of previous articles I have written including, "Do Schools Favor Extroverts" which takes an inside look with students at Dunbar who are introverts and how school affects them. Other articles include club spotlights, Netflix reviews, and school events. In the future, I hope to learn new writing skills and eventually become EIC as a senior, also involve journalism in my career. I currently run cross country and have 2 sweet, lovable dogs that take up my life outside of Lamplighter.