Emily's Five Favorite Places to Visit
Students are on Spring Break this week. With so many places to travel, here are my recommendations.
Traveling is something I love doing. Seeing different places that I don't see in my day to day life, being able to disconnect from reality and spending time with my family. Out of all the places I have traveled, I have compiled my top five favorite places to go.
5. Cincinnati
In Cincinnati, I love going to the zoo. Seeing all the different animals is so compelling. Watching them roam around and play around with each other or the toys the staff gives them. I also love when the zoo staff throw a snack of oranges to the orangutans.
I also love walking around the river that separates Newport from Cincinnati. Walking around the area is beautiful, especially at night when I can see the moon colliding with the water. Seeing the business of Downtown Cincinnati and watching the lights twinkle on the water always makes me happy.
I also love to shop and with a variety of malls and shops in Cincinnati, it allows me to buy things from stores that I don't normally shop in. The outlet mall is extremely fun for me because of all the discounts and sales. I'm able to find good prices for things that are normally expensive in a normal store.
4. Gatlinburg
I also enjoy visiting Tennessee, specifically Gatlinburg. One of my favorite things to do there is to ride the skylift to enjoy the beautiful view of the Smoky Mountains. The view is something I always love because Lexington doesn't have any mountains and it's just a nice change of scenery.
The new Alpine Coaster is amazing because of the self-guided feature. It's the longest downhill roller caster in the United States, stretching over one mile. It's opened all year round, during almost every type of weather. The speed control is also something that I love. I'm able to go up to 27 MPH, and with the downhill incline, it goes even faster.
I also love the fun and quirky things in downtown Gatlinburg. I love the Wonder Works house also known as the upside down house. Dolly Parton's Dixie Stampede is another fun thing I love. The dinner show is something I looked forward to when I visit.
3. Washington DC
Next, Washington D.C. made this list because of the historical monuments such as the Lincoln Memorial. Considering everything this president has done and how much progress he made against racism in the United States. Also seeing the Senate and Supreme Court buildings are so awesome. Seeing the different types of columns and architecture used in them always intrigues me.
The White House is also one of my go-to places when visiting DC. I love being able to see the history of the house and how different it looks in person when compared to the pictures. The tour is so fascinating and informational, which is why I always love going.
The Smithsonian is also extraordinary. Seeing all the historical aspects of it, from all the galleries of people through history who made leaps for medicine and science to the original ruby red shoes from The Wizard of Oz.  
2. Chicago
Another one of my favorite states to visit is Illinois because I enjoy Chicago.  Chicago gives you that big city feel with many tall buildings and skyscrapers surrounding you. While Chicago can be cold, there are plenty of fun things to do there.
One of my favorite things is visiting Navy Pier and the Big Bean. These two structures at the center of the city receive much tourism throughout the year. It's interesting to see how people come together there and how so many different people with so many different backgrounds sharing the same love for one city.
Another one of my favorite places to go in Chicago is Willis Tower where you can ride an elevator up to the top and then stand on a glass ledge.
1. Walt Disney World
My favorite thing to do is go to Disney World, so Florida is special to me. My favorite park by far is the Magic Kingdom. It's home to some of my favorite rides including Space Mountain, Splash Mountain, and Big Thunder Mountain. These rides are fun because they have thrilling hills and curves.
Disney is not only fun for kids, but people of all ages find something there to enjoy. Their rides that are based on Disney's brilliant books or shows only add to the excitement of the park. It is literally a walk through the past, seeing childhood favorites come to life.
About the Contributors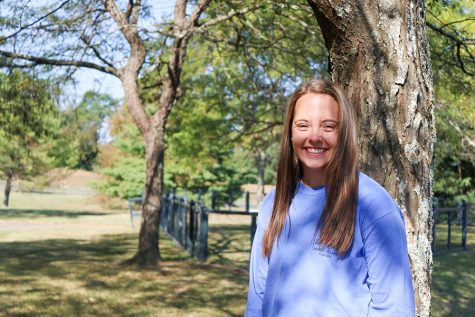 Emily Parks, Human Resources Manager
My name is Emily and I am a junior at Paul Laurence Dunbar High School. This is my second year on the PLD Lamplighter staff. I am looking forward to an...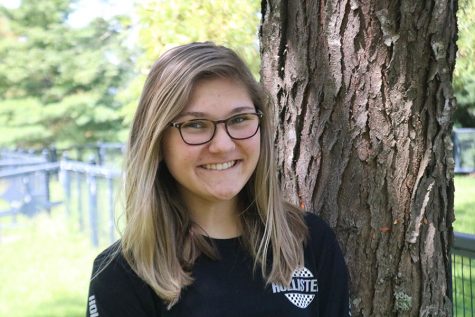 Hannah Chambliss, Writing Editor
My name is Hannah Chambliss and I'm on the Editorial Board as well as writing editor. One of my favorite things to do is write. I've been writing ever...