The Love of a Family
When I was younger, I didn't get to see my parents too often considering they were busy with work. Instead, a majority of my childhood was spent with my doting grandparents, who, more or less, spoiled me with me with toys and candy whenever I asked.
That was my first definition of what family was.
People usually look at families as blood relatives and parents, but little realize that this stereotypical generalization is often not the case. Some define family as those who live under the same roof they do. Others define family as a close circle of people they trust more than anyone else.
If so, then what is a family?
A family is normally described as traditionally two parents nurturing their children. Many people don't relate to this definition, however, due to many different reasons.
According to Lifestyle, there are five basic types of family structures: nuclear families, single-parent families, extended families, childless families, stepfamilies and grandparent families. 
As time passes by, family structures only become more and more complicated, with each generation changing to match needs and situations. There can be no permanent setup for a family either. Then, what can we conclude about families? What is similar in all of our definitions for this seemingly complex word?
In my 15 years of living on this planet, the best words I can describe a family with is something that remains close to everyone's hearts. People who won't judge you for what you do and who will stay with you through the good times and the bad times.
While it is true that everyone may have different families, but our common definitions of who are family are, what we'll do for them and what they'll do for us. It remains important for us to remember what our family will do for us and properly appreciate them.

Hang on for a minute...we're trying to find some more stories you might like.
About the Writer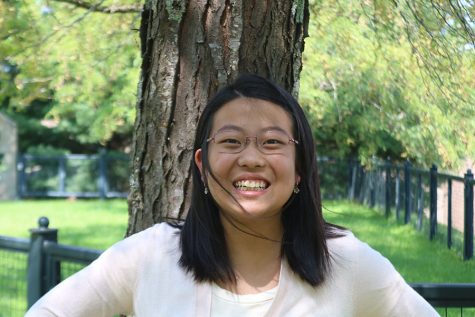 Wenbo Fan, Copy Editor
My name is Wenbo Fan and this is my third year on Lamplighter. I am currently a copyeditor and I love writing. It's my way of communicating with others...