My Trip to Disney with Marching Band
Mason Taylor describes his trip to the happiest place on Earth with PLD's Marching Band.
Over Christmas break,the marching band went to various Disney parks and Universal Studios to march in the "Mickey's Once Upon A Christmas time" parade at Magic Kingdom.
Before we left on Friday, we had three practices. During these practices, we practiced the piece "Freedom," which is what we played during the parade and marching for long periods of time, so we would get a feel for what it is like to march in a parade.
When it was time for us to leave Lexington and make the 16 hour trip to Orlando, the bus ride felt very long, but it gave us a chance to talk to our friends and catch up on the sleep we needed.
When we first arrived in Orlando Saturday morning, we ate breakfast at the Rainforest Cafe in the Animal Kingdom, then enjoyed the rest of the day at Hollywood Studios. At Hollywood Studios, I mostly just walked around and admired the sights. When I wasn't exploring, I spent my time sitting inside at the Star Wars Launch Bay to beat the heat.
On Sunday, we spent the entire day at the Magic Kingdom, which was the day that we marched in the parade. The band marched down Main Street, U.S.A. I was a little nervous to march in this parade because this was my first parade, but at the same time, I was excited.
In addition to getting to march at the Magic Kingdom, we got to go backstage to where only cast members were allowed to change into our uniforms and get our instruments ready. I thought this was really cool because we were getting to see things the public aren't allowed to see.
Despite the heat of the Florida sun, we were able to have a great performance in the parade and have a fun time.
"It was really cool getting to perform at a place like Disney, there were tons of people there, and the overall atmosphere was so different from anything we were used to," Sophomore Davis Johnson said.
On New Year's Eve, we started off the day at Universal Studios until lunch and spent the rest of the day at Epcot until the new year began. At Universal Studios, I was able to ride rides such as "Harry Potter and the Forbidden Journey" and "Revenge of the Mummy: The Ride."
At Epcot, I was able to explore China and Japan during the day and ride "Living with the Land" at night.
Tuesday was the last day for park time, so we spent the whole day at Universal Studios. I was able to ride rides such as "Harry Potter and the Escape from Gringotts" and "The Amazing Adventures of Spider-Man." After we left the park, we began our long trip back to Lexington. To me, the bus ride back felt shorter, and I think it's because I spent more time sleeping.
When we arrived back to Lexington around 3 p.m. on Wednesday, we were greeted by our parents. The band was very appreciative of the band directors, Mr. Brian Morgan and Mr. Kevin Christie and the color guard director Mr. Brian Robinson for putting together such a wonderful and memorable trip.

Hang on for a minute...we're trying to find some more stories you might like.
About the Writer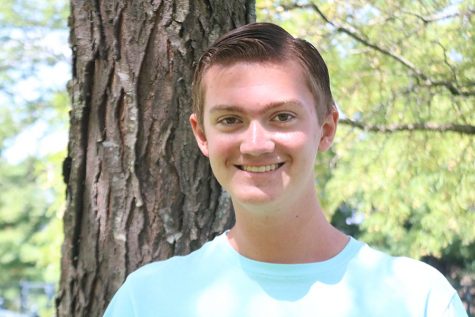 Mason Taylor, Staff Reporter
My name is Mason Taylor and I'm a sophomore. This is my first year on staff for Lamplighter. My biggest interests in Lamplighter are broadcasting, photography,...