Legendary Golfer wins Presidential Medal of Freedom
Tiger Woods was awarded the nation's highest civilian honor by President Donald Trump on April 6 where he was described as a "true legend" who has transformed golf.
He is the fourth golfer to earn this award in addition to being the youngest.
"This evening, we are in the presence of a true legend, an extraordinary athlete who has transformed golf and achieved new levels of dominance," Trump said during the presentation.
Woods was accompanied by his mother Kultida, daughter Sam Alexis, son Charlie Axel and girlfriend Erica Herman. Woods' long time caddie, Joe LaCava, was also there.
Woods won his first major in 11 years during last month's Masters tournament.
During the tournament, Trump tweeted that he would present Woods with the award and added "because of his incredible Success & Comeback in Sports and, more importantly, life."
The Medal of Freedom is the nation's highest civilian award. It was first awarded in 1963 to honored achievements in fields including art, architecture, acting, writing, music, economics, law, journalism, medicine and politics.
The Presidential Medal of Freedom is awarded "for especially meritorious contribution to the security or national interests of the United States, or world peace, or cultural or other significant public or private endeavors."
The award winners are selected by the President or recommended to him by the Distinguished Civilian Service Awards Board.
Although the announcement comes at a time when some athletes have shown unwillingness to be honored by the Trump administration, Woods agreed to accept the award.
About the Writer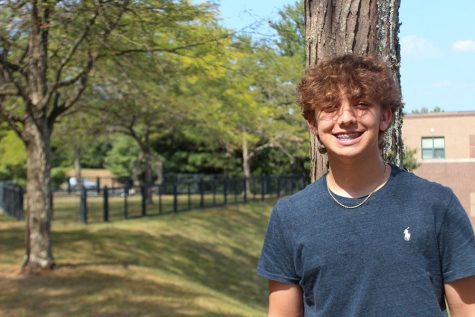 Jackson Williamson, Staff Reporter
My name is Jackson Williamson. I am a sophomore this year and it is my second year doing lamplighter. This year I hope to strengthen my writing skills...