Popularity of Airpods
Are airpods worth the hype?
Between the 1960s and 1970s, the first pair of wireless headphones were invented. These headphones received a signal through transmitters such as radios. In 1999, the introduction of Bluetooth opened up new possibilities for earpiece headphones.
In September 2016, Apple introduced the new Airpods. Currently priced at $159, they continue to grow in interest. Being completely wireless, they allow listening to music to be much easier than with regular headphones.
According to an Instagram poll done by the PLD Lamplighter, 28% of students have Airpods. Out of that 28%, 52% believe they are worth the purchase.
"Once you have the wire-free experience you will not want to go to back to regular headphones," sophomore Lindsay Willard said.
According to Business Insider, the hard plastic shell is the biggest strength. Unlike most earbuds that have a gummy tip, the Airpods don't create a tight seal around the ear. This allows them to sit inside the ear and not fall out.
"I use Airpods while I'm taking ground balls and hitting during baseball and it's great because I don't have to worry about getting caught in a wire when throwing or swinging," sophomore Zack Write said.
They also allow for phone calls to come through by quickly tapping the outside of the AirPod two times. 
Airpods can be charged within the case while plugged into an outlet with the apple charger. According to Macworld, Apple also plans to create a charging mat that will be able to charge your iPhone, Apple Watch, and Airpods all at the same time.

Hang on for a minute...we're trying to find some more stories you might like.
About the Contributors
Allison O'Hara, Staff Reporter
Hi, I'm Allison O'Hara. This is my first year on Lamplighter. I'm excited to be apart of a great program here at Dunbar as going into my junior year!

I...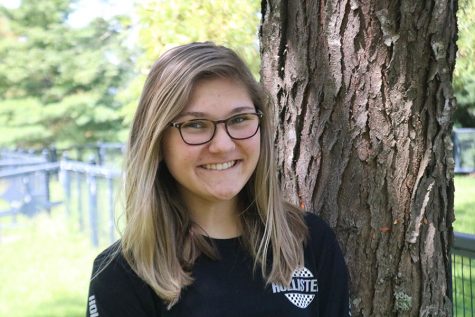 Hannah Chambliss, Writing Editor
My name is Hannah Chambliss and I'm on the Editorial Board as well as writing editor. One of my favorite things to do is write. I've been writing ever...