Dunbar Band at All-State
Band members from PLD participated in the All-State.
From Feb. 6-11, band members from Paul Laurence Dunbar participated in the 2019 All-State bands in Louisville.
The participating band members were seniors Emily Cooper, Chase Faulkner, Juan Gonzalez, Sam Gritton, Zach Kilian and Taylon Taylor; juniors Matthew Goodrich, Ashley Su, and Lynne Grace Wooden; and sophomores Ben Chen and Chris Wang.
In order to be selected for the All-State concert bands, students must audition twice. The first round took place in November and the final round took place in December. About 250 students get selected each year from the entire state.
The All-State band program is made up of three bands. The top-level band is called the Symphonic Band and the lower level band is called the Concert Band.
Cooper, Faulkner, Goodrich, Su, and Wang participated in the Symphonic Band. Chen, Gritton, Kilian, and Wooden participated in the Concert Band.
Aside from these two concert bands, there is also the Jazz Band. Gonzalez and Taylor participated in the Jazz Band.
The Symphonic Band played selections such as "Jupiter" by Gustav Holst. The Concert Band played "Amazing Grace" among other selections.
The students who attended felt it was a beneficial experience.
"All-State was truly unforgettable this year. We got to play some of the most famous pieces for orchestra, which was a challenging task, to say the least. I am so happy to have met so many people at these honor bands and I feel a closer bond to music because of it," Faulkner said.

Hang on for a minute...we're trying to find some more stories you might like.
About the Writer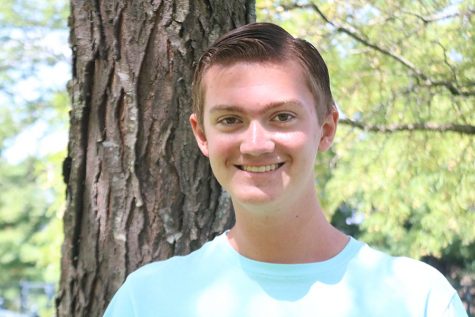 Mason Taylor, Staff Reporter
My name is Mason Taylor and I'm a sophomore. This is my first year on staff for Lamplighter. My biggest interests in Lamplighter are broadcasting, photography,...