AP and Dual Credit Classes are Worth the Work
Advanced Placement and Dual Credit courses offered at Dunbar allow students to earn college credit and give the opportunity to gain necessary skills for college. 
Students can receive credit in AP classes by passing the AP exam in May. A score between 3-5 is considered passing and students receive three hours of credit depending on the college they attend.
Dual Credit classes enroll students in actual college courses while they are still in high school where they can earn six hours of college credit without taking an exam. In order to be enrolled in a Dual Credit class, students must have a score of 18 for English and 20 for math. 
These classes appear on student transcripts and could provide an advantage during the college admission process. They are also financially beneficial.
"Dual credit provides a strong foundation in college writing and requires students to meet tight deadlines. Also, the potential savings from taking college classes in high school can reach in the thousands," English teacher Mr. Michael Mau said.
According to Albert, students who participate in AP and Dual Credit classes have been 31% more likely to register for college and 12% more likely to enroll full-time compared to their peers who do not take these classes.
"Students should take at least one AP class because it's massively beneficial no matter what profession you go into,"  English teacher Ms. Amanda Holt said.
The Princeton Review listed what they believe to be the top five benefits of taking AP classes, such as prepping students for college. Due to the fast-paced nature of these classes, it allows students to get a feel of a real college classroom. These classes also tend to rely on independent work, something colleges require.
"[AP and Dual Credit classes] are beneficial because they not only dig into the real-world experience but also so students are able to constantly know how to study for themselves and prepares them for college," sophomore Rishita Sontenam said.
To sign-up for AP or Dual Credit classes, students must obtain approval from their current teachers in that subject area.

Hang on for a minute...we're trying to find some more stories you might like.
About the Contributor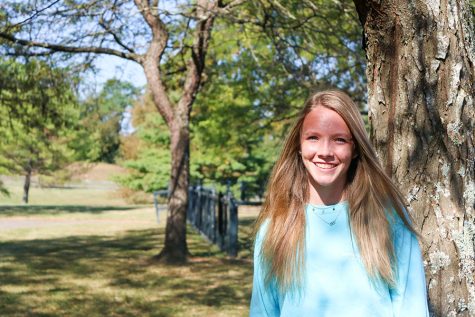 Brooke Abell, Copy Editor
I am currently a junior on staff as a copy editor. I help students with writing and look over articles. Writing is one of my favorite things to do because...