No Baked Cookie Dough Shop Replaces Orange Leaf
Beloved yogurt shop, Orange Leaf, has been replaced by a cookie dough restaurant, No Baked in Palomar Centre.
No Baked is a little eatery with many flavors of cookie dough. Some flavors include brownie batter chip, confetti sugar, s'mores, and more. The prices are one scoop for $5, two scoops for $7 and three scoops for $9.
They serve both cookie dough and ice cream so customers can put cookie dough and ice cream together in a cone or bowl. They also have a good amount of toppings such as marshmallows, sprinkles, and chocolate chips.
"No Baked is sort of expensive, and even just a half a scoop can fill you up, it's very sweet. But the business itself was a good idea because there's no raw stuff in it, and just the way the place looks is appealing," sophomore Emily Spores said.
I have gone once to No Baked and had the s'mores flavor. It was very tasty and had a good texture. It wasn't too greasy like normal cookie dough. However, I don't think I will be going back any time soon because it's a little too pricey for me.
Although I definitely think that No Baked is overpriced, I absolutely recommend going to try some. It is delicious and a very aesthetic little place.   

Hang on for a minute...we're trying to find some more stories you might like.
About the Contributor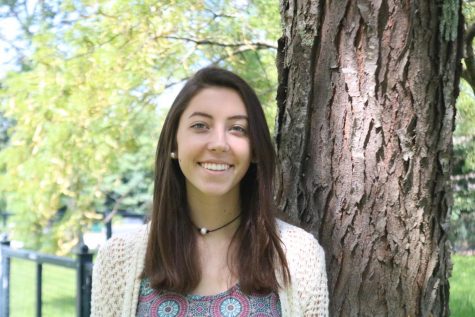 Olivia Wells, Staff reporter
My name is Olivia Wells and I came to Lamplighter because I thought it would be fun and a really great learning experience. I am a sophomore and this is...