Mason's Tips for Finals Prep
Dunbar's final exams are Dec. 14-19.
With finals approaching quickly, students are starting to stress. The pressure is on: it's time to show everything we've learned so far this year in a test that counts toward an arguably too large percentage of our grade (20%!)
There are many ways to prepare for finals, but I've picked five things that I believe are the most helpful.
Tip #1: Calculate What Score You Need to Make an "A"
Before preparing for finals, I suggest that students calculate what score they will need to obtain to make sure they get a satisfactory grade. A good website to use is RogerHub. 
"I mean, I just it to calculate what I need on my final to get the grade I want. It's quite helpful so that way I know if I need to study or not," senior Jessica Smoot said.
From my experience from finals last year, I have determined that controlling stress greatly improves confidence and the score of the final. In addition to this, the website also has helpful tips and tricks for finals. 
Tip #2: Use Quizlet's Online Flashcards
Another way that can help students prepare for finals is using the website Quizlet. It allows students to make sets of flashcards that will help with memorization.
Having sessions of looking over these flashcards will surely help with remembering everything from the semester. This method will most likely be preferred over looking at all of the physical copies due to students having a strong attraction to their devices.
Tip #3: Use Class Materials to Study
It's also important to look over material from the semester. This will serve as a memory refresher for students, and help them get them a better idea of what to expect. In this case, staying organized is a necessity for success.
In addition, looking over various worksheets or study material with friends in a study group can also be effective and fun. By forming a study group, students will be able to learn from their friends and teach them.
Tip #4: Get a Good Night's Sleep
Every night before a final it is imperative that students get a good night's sleep so they can stay focused during the tests. In addition to being able to stay focused for longer, extra sleep is healthy for students, according to the CDC.
"I go to sleep 30 minutes earlier than normal on finals to ensure that I'm ready for the next day," junior Katy Walsh said.
Tip #5: Talk to Your Best Resource of All–Your Teachers
Teachers are also a very useful resource when preparing for finals, after all, they are the people who have taught the students all the material they need to know.
If students have questions about the final in regards to how many questions will be on it or if students need extra help teachers will be the most useful resource. This is also an accessible resource to all students.
With all of these resources in mind, students have a wide variety of ways to prepare for finals. Finals can be a stressful time, but once they are over they are always followed by a long break from school. Getting a good grade on finals is a very good feeling, and if students prepare in some way, success is certain.

Hang on for a minute...we're trying to find some more stories you might like.
About the Contributor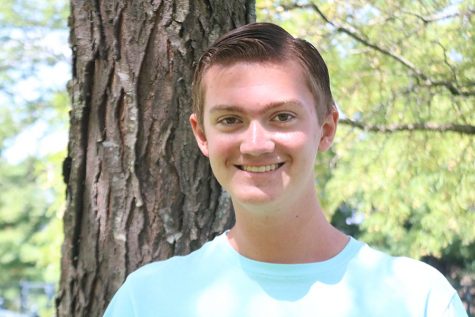 Mason Taylor, Staff Reporter
My name is Mason Taylor and I'm a sophomore. This is my first year on staff for Lamplighter. My biggest interests in Lamplighter are broadcasting, photography,...