5SOS Song "Easier" is Harder for Fans
This band that has caught the eyes of many girls recently released a single.
It all started on May 16, 2019, with a tweet from @toursyd.
She received a poster from 5SOS saying, "Is it easier to stay? Is it easier to go?" Along with that, there was a date: May 23, 2019.
The poster was a mix of static blues and red symbols, along with the word "EASIER" across the top.
Twitter immediately blew up with speculations.
What did this mean? Was it a joke?
 I've been waiting for their next single since their collaboration with The Chainsmokers came out in early 2019. As soon as I saw, I was beyond excited. I knew it could be too good to be true, but as more fans got these posters, I knew it wasn't.
None of the members said anything about the posters that were going around Twitter, which was a good thing because that means the likelihood of this being true went up.
With lead guitarist Michael Clifford was at the music festival, Hangout, I was skeptical of when they would officially release they were releasing a new song.
After four days of silence over this matter, they officially announced the new single with a video through Twitter.
The video was different from what I've ever seen them do. The main colors of the video are important to note, considering the colors and aesthetic of their first single tells how the rest of the album will go.
With a mix of blues and yellows, it was different from the teasers they gave at the beginning of this year, which was mainly a neon pink. That color is nowhere to be found in the poster or video.
As of May 20, the only lyrics for the song known are "I love you so much that I hate you. Right now, it's so hard to blame you."
Leading up to May 23, more teasers were posted.
The teasers were mainly pictures or small clips from the apparent music they planned on releasing along with the single.
At 8 a.m. May 23, the song was released.
From the teaser, I knew this song would be completely different from their previous music.
It had more of an edge to it, something I wasn't fully expecting.

Hang on for a minute...we're trying to find some more stories you might like.
About the Writer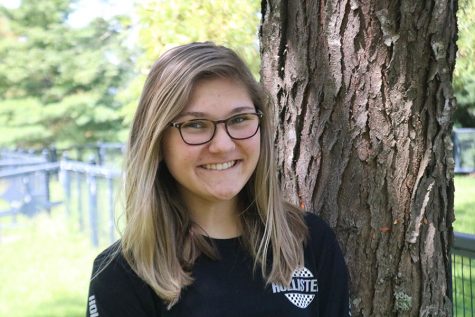 Hannah Chambliss, Writing Editor
My name is Hannah Chambliss and I'm on the Editorial Board as well as writing editor. One of my favorite things to do is write. I've been writing ever...