Artists Respond to Banksy's Balloon Girl
On Oct. 5, the Balloon Girl painting made by well known anonymous British artist, Banksy, self-destructed after being sold at the Sotheby's, one of the largest brokers for decorative art, jewelry and collectibles in the world.
Speculators realized that the painting was being shredded after strips of the original artwork began to come out from under the frame.
"It all goes back to Banksy's MO as an artist, he is what you could call a postmodern artist, where it's not about the product, it's not about making a painting to hang to look nice in your house, it's about the message," Dunbar art teacher Ms. Emily Storch said.
In a video released by Banksy, he stated that he installed a shredder into the frame in case it was ever auctioned.
The anonymous artist has been noted for his politically themed street pieces, often using graffiti on streets and stencils. Banksy's artwork features criticisms of war, greed, capitalism and more, sparking controversies among his audience. Some of his well-known pieces include Bomb Hugger and Slave Labor.
"I think Banksy's view as a modern artist is very fascinating. His style and vision will definitely impact the future as modern art continues to evolve and change," honors art student sophomore Nancy Zhang said.
In an Instagram post from Banksy, he captions the destroyed artwork with "The urge to destroy is also a creative urge, -Picasso." The name of the buyer has been kept secret in light of events. Although Banksy's identity remains unknown, his rise in popularity has increased significantly after his piece was shredded.
"He's doing it for more the effects so when his painting went through the shredder he was showing that it wasn't about owning a Banksy, it was about his view of art," said Ms. Storch.

Hang on for a minute...we're trying to find some more stories you might like.
About the Contributors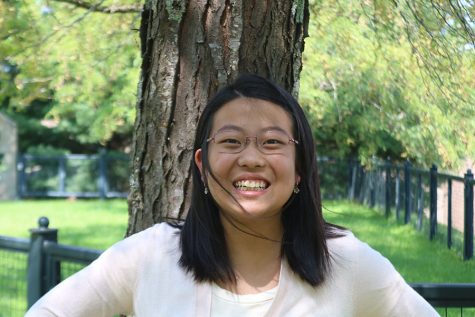 Wenbo Fan, Staff Reporter
My name is Wenbo Fan and this is my second year on Lamplighter! I enjoy writing and reading. Lamplighter allowed me to voice my opinions through my work....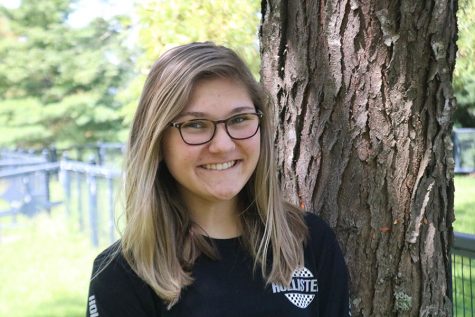 Hannah Chambliss, Writing Editor
My name is Hannah Chambliss and I'm on the Editorial Board as well as writing editor. One of my favorite things to do is write. I've been writing ever...