What's up With the Footprints?
Students in Ms. Jamie Preptit's Art I one class have created a variety of paper footprints with different drawings and sketches along the 700 hallway. The long line of footprints stretches all the way from the main hallway into the 708 art room.
Ms. Preptit has been teaching for 10 years, previously at Bourbon County High School, before coming to Paul Laurence Dunbar this year. Inspired by her high school art teacher, Ms. Preptit decided to teach art as well.
"These footprints are supposed to represent the journey my students have taken. I'd like to know where my students have come from so I can emphasize or teach them better," said Ms. Preptit.
"I'm new in the district, so I wanted something that could represent and tell me a little bit about their journey, kind of like a 'walk in your shoes' thing."
Some designs and patterns include slices of pizza, cats, music notes and other symbols or drawings that students believed could represent themselves and their background. 
"It's very pretty, and it gave me something else to look at," said senior Sarah Fields. "The diversity of the footprints is also something I believe we should show appreciation for in this school. Whether it's personality or even appearances."  
The paper footprints vary in size and shape, adding character to the hallway and attracting the attention of both teachers and students.
"I think the footprints are an interesting addition to the school. It adds a lot of color to the hallways," said sophomore Adelle Durant.
About the Contributors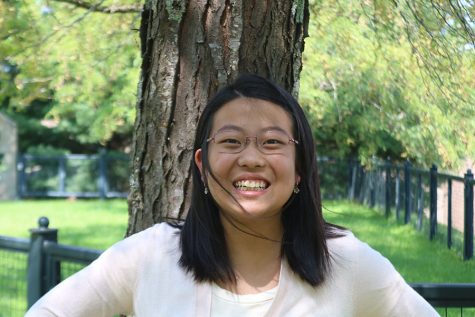 Wenbo Fan, Copy Editor
My name is Wenbo Fan and this is my third year on Lamplighter. I am currently a copyeditor and I love writing. It's my way of communicating with others...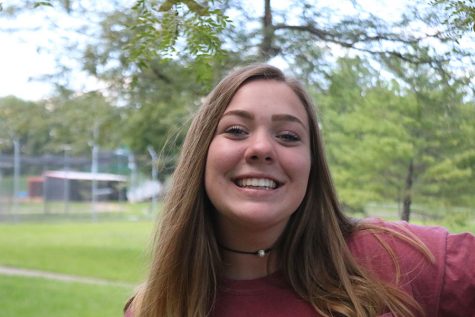 Savanna Montgomery, Copy Editor
My name is Savanna Montgomery and I have been interested in journalism since elementary school. I've been writing since I could remember, I've made it...