The Shadow and Bone Series Comes to Netflix
I gave this book a 4.5 out of 5. Will the show be as good?
Netflix released Shadow and Bone on April 23, a new series based on the Grishaverse universe featured in the books by Leigh Bardugo.
The author has had a heavy influence on the show and the direction the producers have taken. She's also forwarded that there will most likely be more than one season and go in order of the books.
It is also a slight mash-up of six of Crows books that take place years after the first three books with a different set of characters so it's very exciting to see what they do with this.
In the first book, readers meet Alina Starkov, an orphan who is a cartographer aiding the first army of the slowly declining nation of Ravka. She's traveling with her childhood best friend Mal whom she has feelings for.
But things take a turn when they must travel through the shadow fold.
Its land is described as a pitch-black ghost town no one can see through with flying man-eating monsters legends say were once human. When one of Alina's friends is attacked she panics and a mysterious flash of light erupts that scares away all of the Volkras. This springs her to be brought to The Darkling, the leader of the second army. Her unique power puts her in a position to work with him to rid Rakva of the shadow fold and its monsters forever.
I loved the characters, the world-building, and everything about it. There's the clever banter between characters, but also some deep and profound moments. The character development in Alina as she finds her confidence but also has her own inner struggles as a hero is very fascinating. The struggle between being the hero and the villain kept me guessing, and I never knew what was coming next.
I recommend you read this book even if you think you won't like it, and if you do read it, just know that it gets better from there because the next two books in the series are even better.
The Shadow and Bone series can be checked out from PLD's library. For more information about how to put a book on hold, click here.
About the Contributors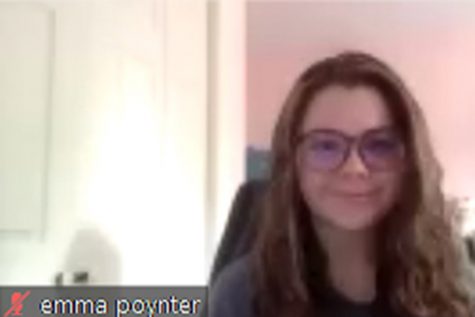 Emma Poynter, Staff Reporter
My name is Emma Poynter. I am a junior at Dunbar and this is my first year as a Staff Reporter at lamplighter. I joined the program to learn more about...