Trump vs. TikTok
The Trump administration fears for Americans' security due to TikTok's ties with the Chinese government.
On Sept. 18, the Trump administration announced a ban on the Chinese-owned mobile applications TikTok and WeChat from U.S. app stores starting at midnight on Sept. 20.
This announcement caused an uproar of angry Americans, mostly made of up of Generation Z teenagers.
TikTok is a social networking service where users create videos to share with people around the world. The service is owned by a Chinese Internet technology company called ByteDance.
As of Sept. 28, TikTok is still available for download in the U.S. But how was this social media crisis averted and how did TikTok become a target of the Trump Administration?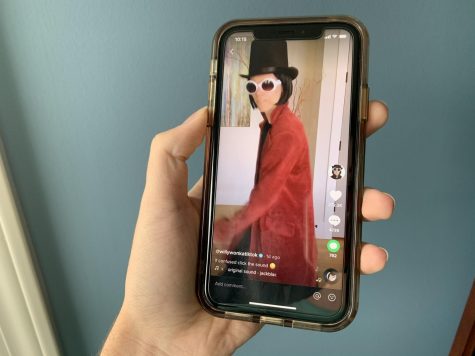 Longstanding Tensions
In October 2019, the growing trade war between the U.S. and China warned the Trump administration about the potential dangers of TikTok. Because TikTok is owned by a Chinese company, the administration feared they would use Americans' data to plot an attack on the U.S.
When the COVID-19 pandemic began in the U.S. in March of 2020, many Americans turned to TikTok for entertainment and an outlet to express their creativity.
The increased downloads of the app caused the Trump Administration to look further into its potential risks to Americans' security.
Then in June, Trump grew more fixated on banning TikTok after users of the app reduced turnout for his rally in Tulsa, Oklahoma.
The June 20 rally was Trump's first since the COVID-19 pandemic began.
The attendance varied between 6,200 and 12,000, according to Tulsa's fire department and the Trump Administration, respectively.
Aside from the COVID-19 pandemic, the low attendance was a likely result of TikTok users falsely requesting tickets.
One of Pete Buttigieg's campaign workers, Mary Jo Laupp, posted a TikTok that went viral on June 12, encouraging Americans to request tickets but not show up to the rally. This idea was suggested because the Trump Administration had originally scheduled this rally on June 19 (Juneteenth, a holiday celebrating the emancipation of enslaved people). However, the date was moved to June 20.
"When you register, you have to give them your cell phone number. They send you a code, you put the code in, and your tickets are reserved for you," Laupp said. "I recommend all of us who want to see this 19,000 seat auditorium barely filled or completely empty, go reserve tickets now and leave him standing alone on the stage."
In late July of 2020, President Trump told reporters during an Air Force One flight TikTok was officially being removed from U.S. app stores.
"As far as TikTok is concerned we're banning them from the US. I have that authority," Trump said. "I can do it with an executive order or that."
Why Generation Z Cared
TikTok, unlike other social networking sites, relies heavily on the creators in Generation Z, people born between 1997 and 2012. Without Generation Z, the site would not have been as successful.
The most followed creator on the app is Charli D'Amelio, a Generation Z teenager that has a following of over 80 million people because of her dance videos.
She believes TikTok gives her the opportunity to see how others view her.
"Something I would have never thought that I could have done before is dancing in front of thousands of people," D'Amelio said. "It changed how people view me in a negative and a positive way."
Some members of Generation Z believe TikTok provides everyone an outlet for entertainment and a way to stay connected with others.
"For months I have been trapped inside of my house with no interaction besides my family, feeling disconnected from my generation that was still living like people weren't dying on the daily," Senior Sakia Jacobs said. "But TikTok was my way out. It made me feel like I was a part of something, made me laugh, turned my bad days good, and helped me stay connected to my friends."
TikTok also gives everyone a platform to express their opinions and raise their voices in times of injustice.
"The community on TikTok is mainly very accepting and it's not only a platform used for fun but also for spreading awareness," Senior Malak Alfroukh said. "This helps to educate children and makes them speak out on current problems in the world."
The banning of TikTok would also lead to feelings of sadness for some Generation Z teenagers.
"I would be super upset because TikTok is an app for everyone the world to connect," Senior Skye Gabbard said.
However, not all Generation Z teenagers would be affected.
"I would be sad, but it would be good because I wouldn't waste so much time on it anymore," Dunbar 2020 Graduate Lindsay Willard said.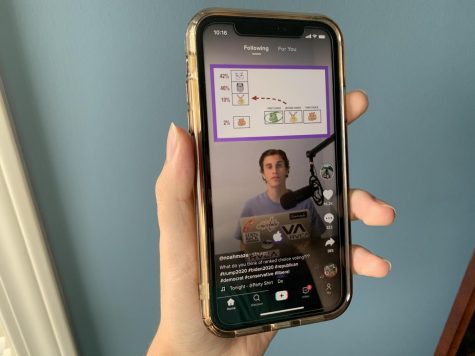 A Crisis Resolved
In the end, TikTok secured a victory over the Trump Administration.
Following a hearing on Sept. 20, Judge Carl Nichols of the United States District Court for the District of Columbia granted an injunction against the order to ban TikTok.
This prevented the removal of TikTok on that same day on U.S. app stores.
However, Nichols did not block an upcoming ban that could cause TikTok to become useless. This ban will stop American internet carriers from handling TikTok's traffic and will take place on Nov. 12.
Oracle, a computer technology corporation based in Redwood Shores, California, has joined forces with Walmart to create TikTok Global. TikTok Global will have a 20% stake in TikTok and ByteDance will own the remaining 80%.
Little is known about this newly created company, but it will be located in the United States and will satisfy the Trump Administration's concerns.
"The arrangement appears to satisfy the White House's concerns over the security of American user data, even though Chinese tech company ByteDance is expected to hold its majority-ownership position," National Public Radio (NPR) said.
On Sept. 19, Interim Head of TikTok Vanessa Pappas issued a message to all TikTok users.
"While we strongly disagree with the implications of TikTok as a national security threat, we nonetheless understand the concerns," Pappas said. "We're pleased that today we've confirmed a proposal that resolves the Administration's security concerns and settles questions around TikTok's future in the US."
About the Contributor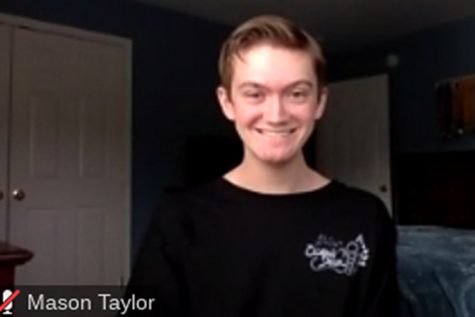 Mason Taylor, Executive Producer
My name is Mason Taylor, I'm a senior, and this is my third year on staff at Lamplighter. I am a part of the editorial board acting as the WPLD Executive...