Railbird Music Festival
On Aug. 10-11 the Railbird Music Festival came to Keeneland
Named after horse racing enthusiasts, a "railbird" is someone who is known for sticking close to the action, and hanging on the rail as each contender comes barreling down the track.
"Railbird was woven into the course grounds to create an unforgettable and immersive weekend centered around music, bourbon, equine culture, and Lexington tradition" according to the festival's website.
Some of the performers at the festival were The Raconteurs, Brandi Carlile, Old Crow Medicine show, Hozier, Tyler Childers, and Gary Clark Jr.  
The Railbird Festival has fans coming from all over the nation to attend. More than 10,000 tickets per day were sold, according to Railbird co-producer David Helmers.
Many locals went and greatly enjoyed the Festival. "There were some really amazing artists there like Hozier which was super exciting for me because I love his music," sophomore Caitlyn Smith said.
The organizers hope to have the Railbird Festival back next year.
"Long-term economic effects are also hoped for. By highlighting Lexington-based vendors like Pasta Garage, Windy Corner, Rolling Oven, and West Sixth at the festival, organizers aim to raise the city's culinary and cultural profile and encourage visitors to come back," according to a LexGo article.
About the Contributors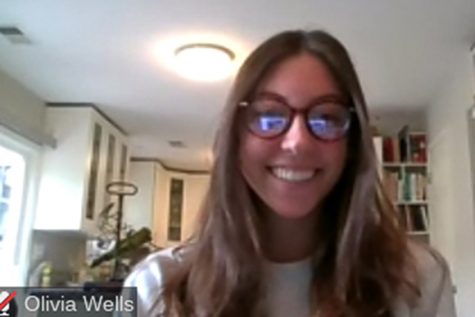 Olivia Wells, Staff Reporter
My name is Olivia Wells and I came to Lamplighter because I thought it would be fun and a really great learning experience. I am a senior and this is my...