Evolution of Hip Hop
How one of the biggest genre in music has changed over the past couple of decades.
In the '70s, an emerging rap genre known as "hip hop" began to form in the Bronx, New York City. It focused on emceeing over house parties and neighborhood block party events, held outdoors. It really began to flourish in the '90s when artists like The Notorious B.I.G., N.W.A. and Tupac joined the game.
The genre came about as a positive movement for the black youth in America.
Early hip hop had a unique tone and a regular theme of "hood politics," a term Nas coined in his 2002 hit "One Mic." In the beginning, The Notorious B.I.G. and Jay-Z were known drug dealers, along with other artists being convicted criminals, as they all had to keep the "gangsta" personas.
The sound took a sudden turn, and regardless of better or worse, it changed significantly.
The hip-hop genre is, arguably, not just hip-hop anymore. There are sub-genres on top of sub-genres and they continue to get more and more unique, with the most popular being trap.
It's believed that this generation has the most diverse rap because of the wide variety, and multiple streaming platforms that make it easy to release music. Making it possible for just about anyone to release music on big platforms.
Now, here we are, with the biggest hits touching on topics previously unheard of within the genre, coming from a variety of artists with diverse backgrounds. Most artists today have similar taste in sound, use repeated patterns, and talk about the same topics such as the luxuries they have, women, etc.
As generations continue to experiment with different sounds it inspires rappers who have been in the industry for a while to take the new sounds to a different level, and experimenting with them can be both harmful and helpful.
For example, Kanye West dropped College Dropout in 2004, where he used a lot of vocal samples. Compared to his latest album ye, where the production gets more basic and doesn't have the diversity that previous albums have had. Most of the production sounded like modern-day beats, carried by the melody with really hard drums.
In 2010, an upcoming artist known as Drake dropped his debut album Thank Me Later. In the album, he speaks on moving topics such as heartbreak, relationships, fake friends and more explicit topics. As the years passed, Drake's career skyrocketed and this year rose to the very top.
He is highly regarded as the best rapper of this generation, and his music went from heartfelt to a more real-life feel. He speaks on the topics of death of close ones, how money affects others for better or worse, and how women look at him differently.
As time goes on, music will continue to change with the sound becoming better in some ears and worse in others. But, one thing for sure is that music will successfully grow over time.
About the Contributors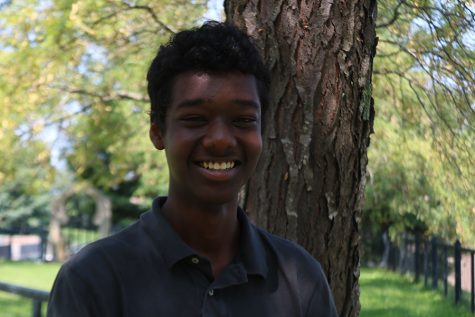 Omar Hassan, Broadcast Editor
I was addicted to hokey pokey but I turned myself around. That's what it's all about.