Beyond BTS
Big Hit Entertainment debuts a new boy group, TXT.
After the astonishing success and global impact of their now senior act, BTS, the South Korean entertainment company Big Hit Entertainment debut their second boy group, Tomorrow X Together.
In January 2019, the members of the band were announced. The group consists of Choi Soo Bin, Choi Yeon Jun, Choi Beom Gyu, Kang Tae Hyun and Kai Kamal Huening. When compared to BTS, this new boy group is much younger, with the youngest boy being born in 2002.
While all of them are vocalists, each boy in the group has different roles. Soo Bin is considered the leader, Yeon Jun is the main rapper and dancer, Beom Gyu is the main dancer and Tae Hyun is the lead vocalist and the center of TXT. Huening Kai is not only a vocalist but the vision of the group.
Huening Kai is the first foreigner to debut under Big Hit Entertainment. He is Korean-American and was born in Hawaii.
The quartet debuted on March 4, 2019, along with the release of their first EP, The Dream Chapter: Star, which features the single,  "어느날 머리에서 뿔이 자랐다 (CROWN)." Other songs featured on  the EP include, "Blue Orangeade," "One Summer," "Cat & Dog" and "Nap of a Star." The EP can be streamed on Apple Music and Spotify.
Big Hit Entertainment, unveiled the tracklist and promo art back in late February this year on Twitter. The promo art includes the group's full name, Tomorrow X Together and the album title. As soon as fans received word about the album, they began to flood the comments saying:
"I am sooo happy and excited about their album and debut! They are very talented and I can not wait to see what they have in store for the future!" one Twitter user said.
Now only in their first week being in the public spotlight, and reaching over 24 million views on YouTube within the first day of their music video release,  TXT is proving themselves to be a real force as the new generation of K-POP.
About the Contributors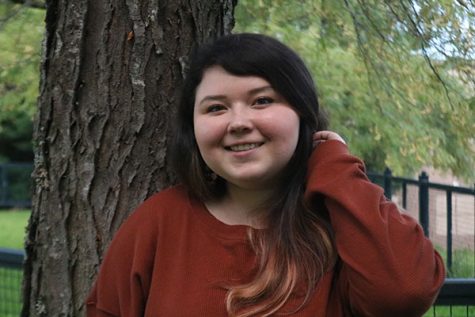 Emily Hacker, Maestro Leader
Hi! Im Emily and I am PLD Lamplighter's Maestro leader and comic artist. I manage our four broadcast teams who weekly film segments for WPLD. I also manage...