Top Five Must Watch Christmas Movies
Sit down, relax, and watch these beloved Christmas classics!
Everybody loves the holiday season. Whether it's for the yummy food or for the wonderful gifts, the holidays are always tons of fun. Part of what makes Winter Break so enjoyable is getting to curl up with a blanket and watch some Christmas movies. We have compiled a list of the top 5 Christmas movies so grab some popcorn and enjoy!
Santa Clause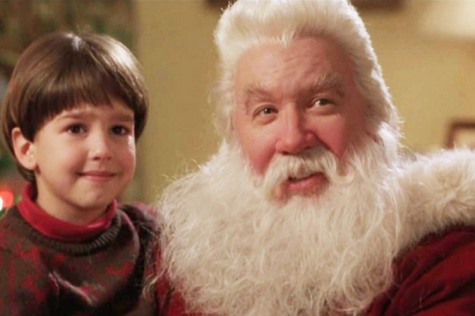 Santa Clause is a movie about a man who is turned into Santa Claus. Scott is a divorced dad who has custody of his son on Christmas Eve. After accidentally killing a man in a Santa suit, Scott and his son are magically transported to the North Pole.
There, an elf explains that he must take Santa's place before the next Christmas. At first, Scott thinks this is all a dream- until his hair turns white and his belly gets bigger. Now he must find a way to keep this all under-wraps from his disbelieving family.
Why we like this movie: We choose this to be the one at the top of the list because, it tells us that you can do anything for your loved ones, as long as they believe in you. We definitely recommend watching the whole trilogy.
How the Grinch Stole Christmas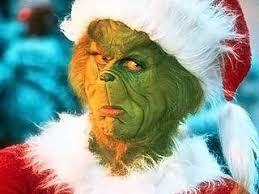 How the Grinch Stole Christmas is about a different looking, green hairy, man (the Grinch) and how he hates Christmas because he has terrible memories of Christmas in the past. During the movie, he plots an idea to ruin Christmas for the city of Whoville.
While he figures out a plan, he meets a little girl, Cindy Lou Who, and she tries to change the mind of Whoville citizens about the Grinch, telling them that he is a kind-hearted person.
In the end, after the Grinch steals all the Christmas related things in Whoville, he finds Cindy Lou Who on the giant sleigh of the things and then the Grinch has to rescue her. When he rescues her and he gets a feeling and then his heart gets three times bigger.
Why we like this movie: This movie is rated 2 out of 5 because it shows the true spirit of what Christmas is about. It shows how Christmas can bring love and laughter to people.
National Lampoon's Christmas Vacation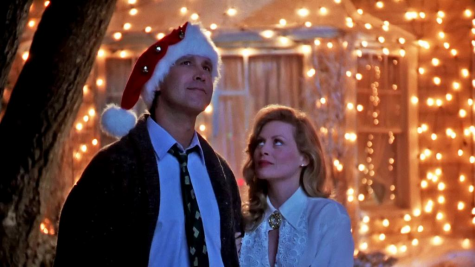 When Christmas comes, Clark Griswold, in National Lampoon's Christmas Vacation, tries to make the holiday special for his family. He tries to make everything perfect. He first finds the perfect Christmas tree. Then he puts the lights on his house. And when his family came over, everything went rogue.
He couldn't find out why his outside lights wouldn't turn on. His uncle lit his Christmas tree on fire. His cousin dumps the waste from his RV's chemical toilet into his storm drain. He got a Jelly of the Month club membership instead of a year-end bonus from work. But in the end, Clark really did have a great Christmas holiday with his family.
Why we like this movie: We choose this as our #3 movie because it is so funny for the entire family. It tells us that you can't make everything perfect, but as long as you're with your family you will be happy during the holidays.
Elf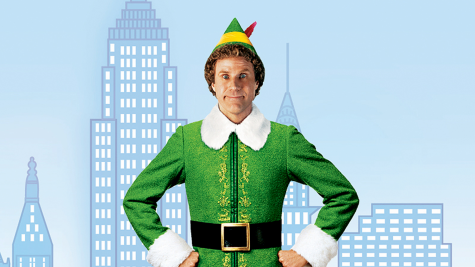 Elf is a Christmas movie about a man who tries to find his father to reconnect with him. When Buddy was born, his mother put him in an orphanage, before she died. On Christmas Eve, when Santa came to the orphanage, Buddy got out of his crib and crawled into Santa's bag of presents. After Santa got to the North Pole, he finds Buddy in his bag, and they decide to keep him there.
Years and years have passed, when Buddy was about 30-years-old, he decides he wants to find his father, because he thought he was an Elf, but then someone told him he wasn't. Then, Buddy was off to go to New York. When he arrived, he found his father, but he is a person who doesn't believe in Christmas. Also, Buddy found out he had a brother. So while he was there he connected with his brother, but his father still didn't like him.
When Buddy left, because his father disapproved of him, Michael (his younger brother) persuaded his father to go and find Buddy. Then, his father finally had Christmas Spirit.
Christmas with the Kranks
Why we like this movie: This is rated #4 because it tells us something important. It tells us, that if you really believe in something, and you work hard to achieve it, you can do it.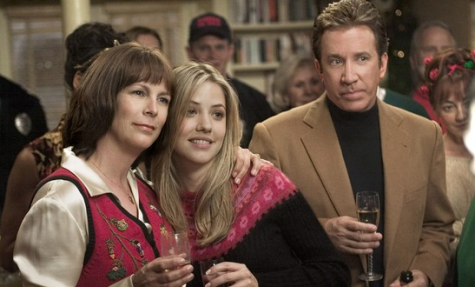 Christmas with the Kranks is about a couple, Luther and Nora Krank, who their only daughter left town. Since Christmas would be different without their daughter, Luther gets an idea that instead, they skip everything Christmas related and go on a Caribbean cruise.
Then, when everyone finds out, their neighbors try to get them to change Luther's mind because Nora is just following his plan along.
In the end, they get a call from their daughter, Blair, calls them the day before Christmas Eve and tells them that she is coming home for Christmas. So, Luther and Nora now have to make a Christmas Eve party and put all their decorations out in about 12 hours. Then, after their neighbors see what they are trying to do they all pitch in and try to make the party. They all pull it off and when Blair gets home, it is exactly like how it would be if they didn't try to skip Christmas.
Why like this movie: Christmas with the Kranks is rated 5 out of 5 because it is a good belly-laugh for all audiences. It tells you that Christmas with your loved ones is really about what counts.
About the Contributors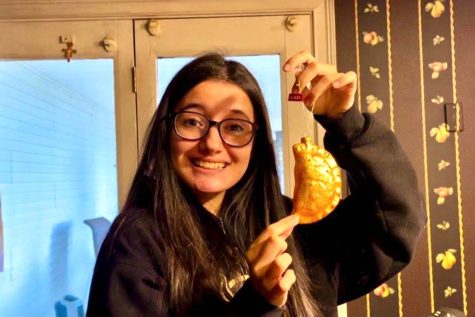 Victoria Bravo, Editor-in-Chief
Hi there! My name is Victoria Bravo, I am an Editor-in-Chief, I love hiking, and I hate ham. I oversee our writing department and I supervise all articles...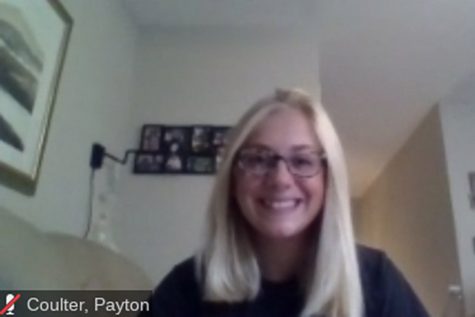 Payton Coulter, Business-Editor-In-Chief
My name is Payton Coulter and I am a senior at Dunbar. I am one of PLD Lamplighter's Editors-In-Chiefs, and I'm in charge of the PR, HR, and Business teams....