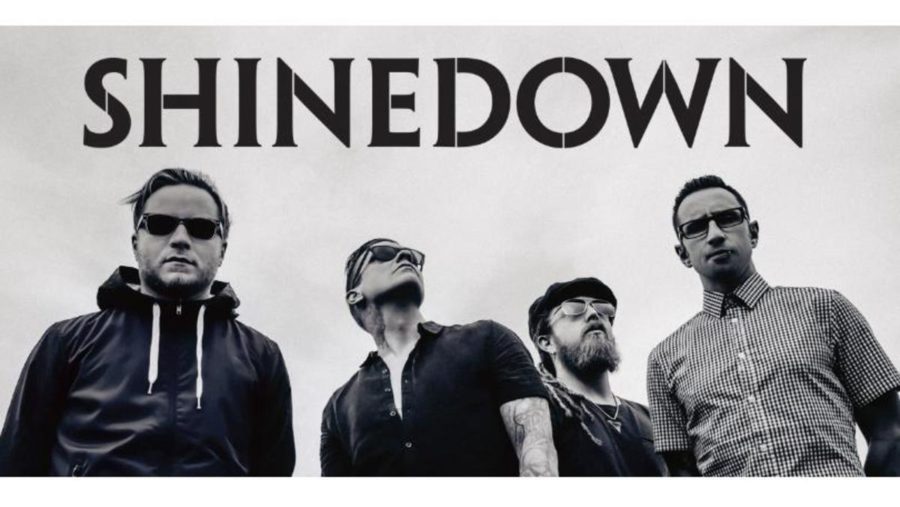 Google Fair Use
On March 8, 2018, the rock band Shinedown released the first song from their new album Attention Attention, which is to be released in May. The song, "Devil," is the first new piece of music they have released since Threat To Survival was released in 2015.
The song was released to promote the upcoming album, and it was first introduced to the public in a bone-chilling music video on Youtube.
This new single is heavier than most of the songs off Shinedown's last album. They seem to be returning to the style of their first four albums: Leave a Whisper, Us and Them, Sound of Madness, and Amaryllis.
According to Loudwire, "Devil" is one of the more jarring songs in the Shinedown catalog. The song is focused around a heavy drum set and a guitar that changes in each verse from a sliding set, which is when the guitarist wears a plastic cylinder on his or her finger and slides it along the strings, creating a unique sound for a heavy and aggressive play. The song also showcases lead singer Brent Smith's voice, ranging from a slow pace to a near-scream.
In an interview with Billboard, lead singer Brent Smith said, "you can feel this intensity and these bold statements that are being made. But as the record progresses, you hear the individual and the record start to shift… because they're having to face emotions that they've never really faced before."
It is clear that "Devil" is a reference to how Brent and the other members of Shinedown felt while writing and recording the new album.
Shinedown also released the names of the rest of the songs on the album: "The Entrance," "Black Soul," "Attention Attention," "Kill Your Confidence," "Pyro," "Monsters," "Darkside," "Creatures," "Evolve," "Get Up," "Special," "The Human Radio," and "Brilliant."
These songs will likely be a mix of heavy, upbeat, sad and serious themes. One thing is clear though: fans have a lot to look forward to in the wake of "Devil."