Isaiah Rashad and The Sun's Tirade
Hip-Hop recording artist Isaiah Rashad received praise for his new album, The Sun's Tirade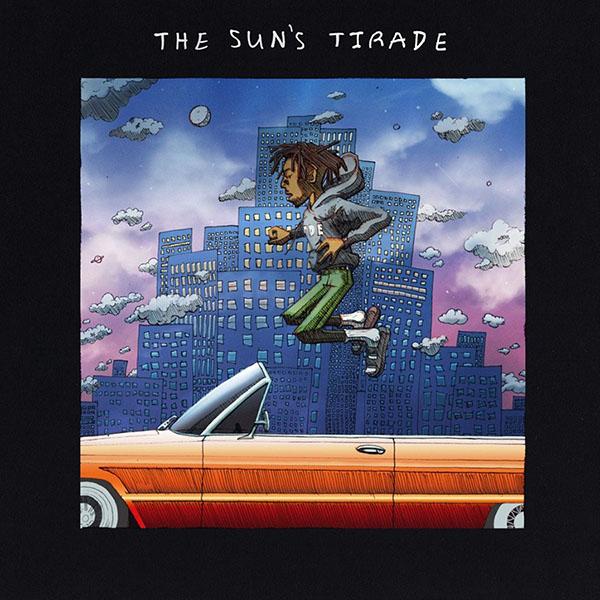 T.D.E. rapper and Tennessee M.C. Isaiah Rashad delivered his sophomore album with a sleepy, anxious determination. Rashad had no hesitations when it came to airing his dirty laundry. The Sun's Tirade lets us in on personal battles with addiction, depression and fatherhood, entirely reminiscent of his debut Cilvia Demo.
This kind of bravery seems to be a cornerstone of the T.D.E. formula, a process in which the label's artists give a gritty insight in to their lives and various obstacles while straying away from sounding preachy. Themes like this appear heavily in T.D.E. tracks like Kendrick Lamar's self-scrutinizing, soul-crushing "u" and ScHoolboy Q's introspective and offsetting "Black Thoughts".
Rashad performs this record with a sense of urgency that becomes especially prevalent on tracks like "Silkk da Shocka." He explains that this track is fueled by his past struggles with drugs and depression. Lines like "don't wanna be here if I don't gotta… feel so hollow unless you're using narcotics" pack even more of a punch when backed by haunting, wailing guitars and grainy filters on Rashad's gloomy flow, as he sounds like he's on the verge of a depressing collapse.  Rashad's monotonous flow on many of his songs complements the somber undertones and, most importantly, make the upbeat breaks from this routine all the more enjoyable.
Perhaps the prime example is the only hit single off the tape, "Free Lunch," where Rashad really flexes his lyrical muscles and his ability to own an instrumental. The average rapper would fall asleep on this chill beat, but Rashad weaves his way through the groovy and all too Outkast-y production. Rashad never loses speed and all the while uses vibrant imagery to paint Tennessee summers spent with family, chasing money and striving to stay fresh. Always relaxed, but never lazy.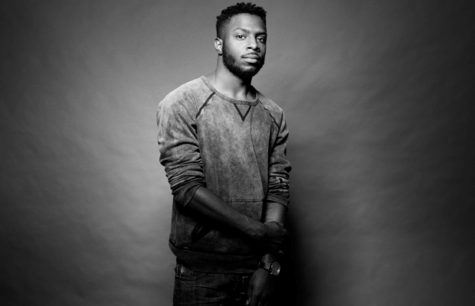 One highlight of this album is Rashad's T.D.E. labelmates refusing to give him anything but the best on their guest verses. In "Wat's Wrong," Kendrick Lamar truly motivates Rashad to shatter any boundaries keeping him from matching Kendrick's monstrous presence. Lamar plays with his words and tone with the utmost precision, switching instantly between his level-head delivery to a confidence soaked shout, proudly proclaiming himself the best rapper alive since he was 25, and proving it too. He blames his outbursts on his Gemini sign and Ronald Reagan at the same time, putting the breadth and depth of his lyrical ability on display.
"Wat's Wrong" also earns the top spot on the track list, with gorgeous, melodic background harmonies and the smoothest production on the album. Rashad made sure his lyricism stood out even among Kendrick's impeccable wordplay. Bars like "twisted with 'em, this the isms" are cut from same cloth as iconic rappers like Andre 3000 and Nas.
For added effect, the tape's first half contains a monster verse from Jay Rock, who braggadociously tells tales of being rich and successful, but also expresses a desire for a fulfilling life. Rock incorporates a level of technical ability listeners haven't heard from him before, packing his feature with internal rhymes and multiple-entendres.
The second half of The Sun's Tirade brings a few negatives. Rashad has a clear grasp on what makes up good lyricism, but at times it's as if he expects us to read his mind.
For example, lines like "never seen, I know the code to your body/and the road to your vision is all communication" make absolutely no sense. His drowsier tracks begin to dangerously border on being laconic, resulting in a few almost skip-worthy tracks. The gripes end there, since Rashad always manages to compensate with intellect or silky production.
Mike Will Made It produced "Don't Matter," a track that could have just as easily come from Andre 3000, the drums being reminiscent of "Bombs over Baghdad." Isaiah's machine gun flow comes as a breath of fresh air in between two calmer tracks, but never breaks from the subject matter and lyrical pattern he'd established.
The track Brenda established a strong point of view on what a struggle it was growing up broke in Chattanooga, further proving that Isaiah knows how to establish a narrative. The haunting hook refers to his Grandmother Brenda's last advice, "you can't save em all," and has Isaiah attempt to cope with any survivor's guilt from his come-up, leaving him as vulnerable as he's ever been.
It's a gem that tackles depression just as well as nostalgia and joy, while incorporating narratives to wrap it all together. Listeners can't wait to hear what stories Rashad will weave next, but until then they can reminisce on the nostalgic journey that is The Sun's Tirade.
About the Contributors
Santiago Duque, Maestro Leader
"I don't like sand. It's coarse and rough and irritating and it gets everywhere." Santiago Duque is a senior. He likes spending time with his little...