Apple's new iPhone 6S/6S Plus
On September 9th, Apple held a keynote conference in Sacramento to release their new products. This year's event brought many new features and gadgets to the table. The annual event never disappoints, as it always brings a new and improved iPhone. This year, it released the new iPhone 6S/iPhone 6S Plus to the Apple world. In this article, I will breakdown all the new features offered in the new device.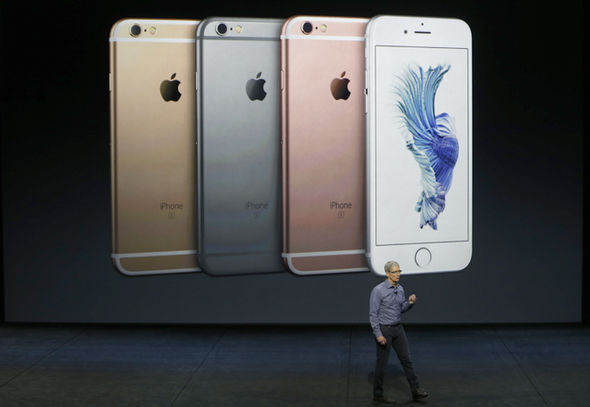 Cameras + 4K Video/Capacity:

 Here we go again… To what comes as a big disappointment for many, including myself, Apple has yet again refused to upgrade the base storage from 16 GB. Apple has added a faster processor, in addition to 4K video and a larger 12-megapixel camera that can capture live photos, but still keeps the standard model at 16GB. Many users have complained about running out of storage, as the base model is the most popular of the storage options offered. Interesting move by Apple here.
---
NFC + Cellular Chips:
Additionally, the iPhone 6/6S will feature a new NFC that adds a security processor that is used for safe Apple Pay. With this new and improved chip, it offers a higher security factor. Is this really a big upgrade? Not really. But it is a nice addition to the line-up.
The Touch ID sensor did get an upgrade as well. It has substantially faster recognition than the prior iPhone 6. The previous users complained on how it didn't work half the time, or when there fingerprint became wet, they were unable to use this feature. However, in the new iPhone 6s, this issue is alleviated through a new sensor. This is a great improvement to the phone, and I know that it could fix an issue that I ran into with my iPhone 6.
---
Force Touch Screen (3D Touch):
What they did add that seemed to be the biggest feature was 3D touch. 3D Touch or Force touch is a new feature that Apple has put into their new iPhone that opens up a world of new things. Force touch works by using a new screen developed by Apple that senses how hard you press on the screen. With a harder touch, it opens up a panel that gives quick options to the user. For example, if you were to have a hard press on the Camera application, it would give you a pop-up menu that had quick shortcuts to the: front facing camera, rear-facing camera, slo-mo video and standard video. It is just a little peak into applications, without actually opening them up. Quicker access is always better. Great addition and I'm curious to see how users adjust to the normal touch, as opposed to the new harder touch.
---
New color:
Everybody loves a new color upgrade, and they did just that. They introduced to us to the new "Rose Gold" color way. This color has been much anticipated by many and is already sold out on Apple.com. The public seems to like the new color update, but Apple still offers Silver, Space Gray and Gold to more traditional customers.
---
Prices/Line-up:
As for the prices, the iPhone 6s/iPhone 6s Plus are identical to the offerings of last year's models. The iPhone 6 will drop its price to $100 on-contract, while the iPhone 5c will ultimately become Apple's lowest tier, being offered as a free on-contract phone.
iPhone 6s:
•16 GB — $199 (on contract)
•64 GB — $299 (on contract)
•128 GB — $399 (on contract)
iPhone 6s Plus:
•16 GB — $299 (on contract)
•64 GB — $399 (on contract)
•128 GB — $499 (on contract)
---
To round it out, it has faster, and faster Wi-Fi, and an even new Operating System in iOS9. Nobody can complain here, having a quicker and snappier network is always an additional bonus. With expanded RAM and a newer camera and processor, why not get your hands on a new iPhone 6S?
Is it worth standing in a long and tedious line for? Maybe… But that's personal preference. For me, I'm going to wait it out until the next iPhone releases. I just don't think that this device is packing too much of a punch, and I would rather not go out on a limb to get the phone when the only real upgrade is 3D touch and a faster processor. Nevertheless, if you want to purchase a new iPhone 6S/6S Plus, click the link to purchase one yourself.